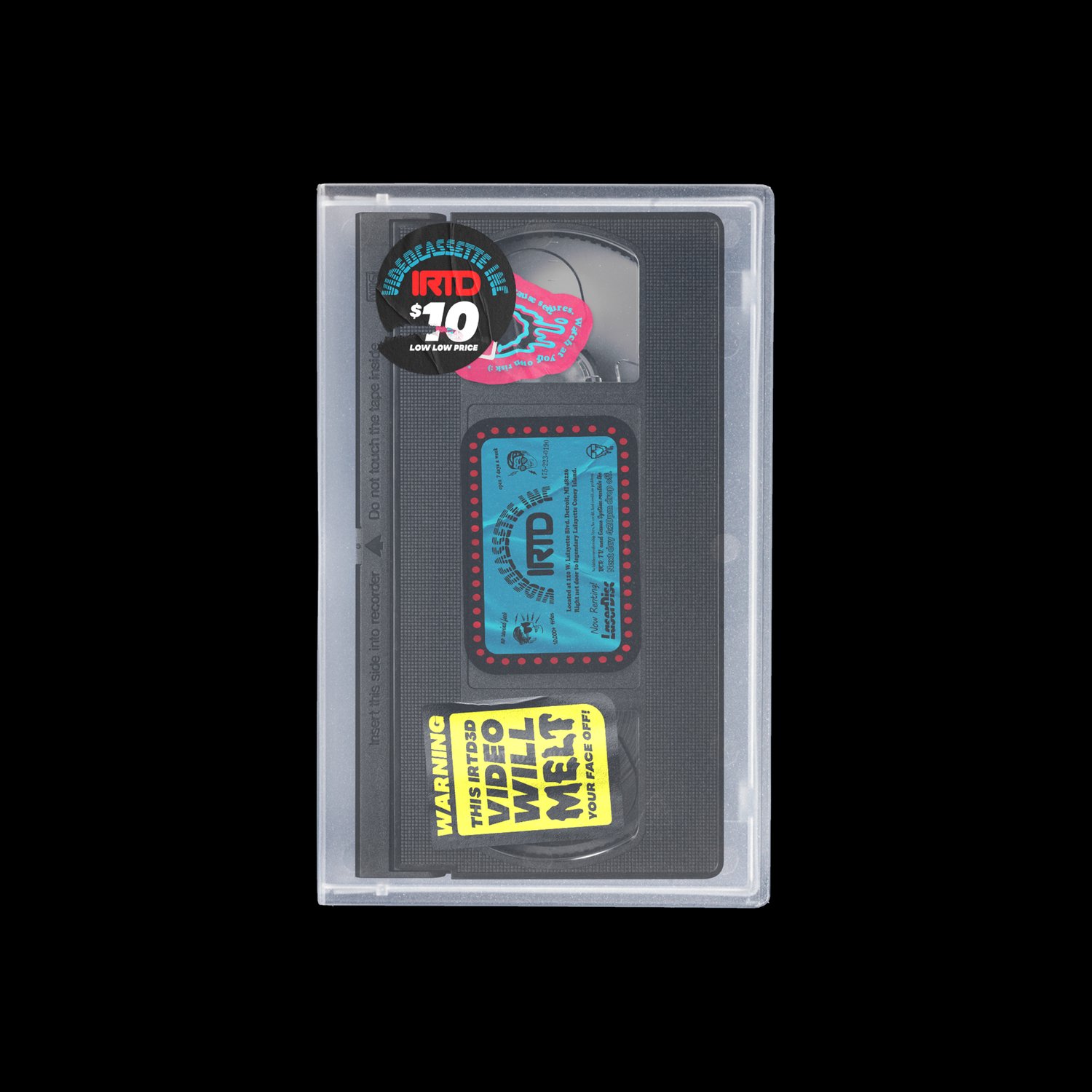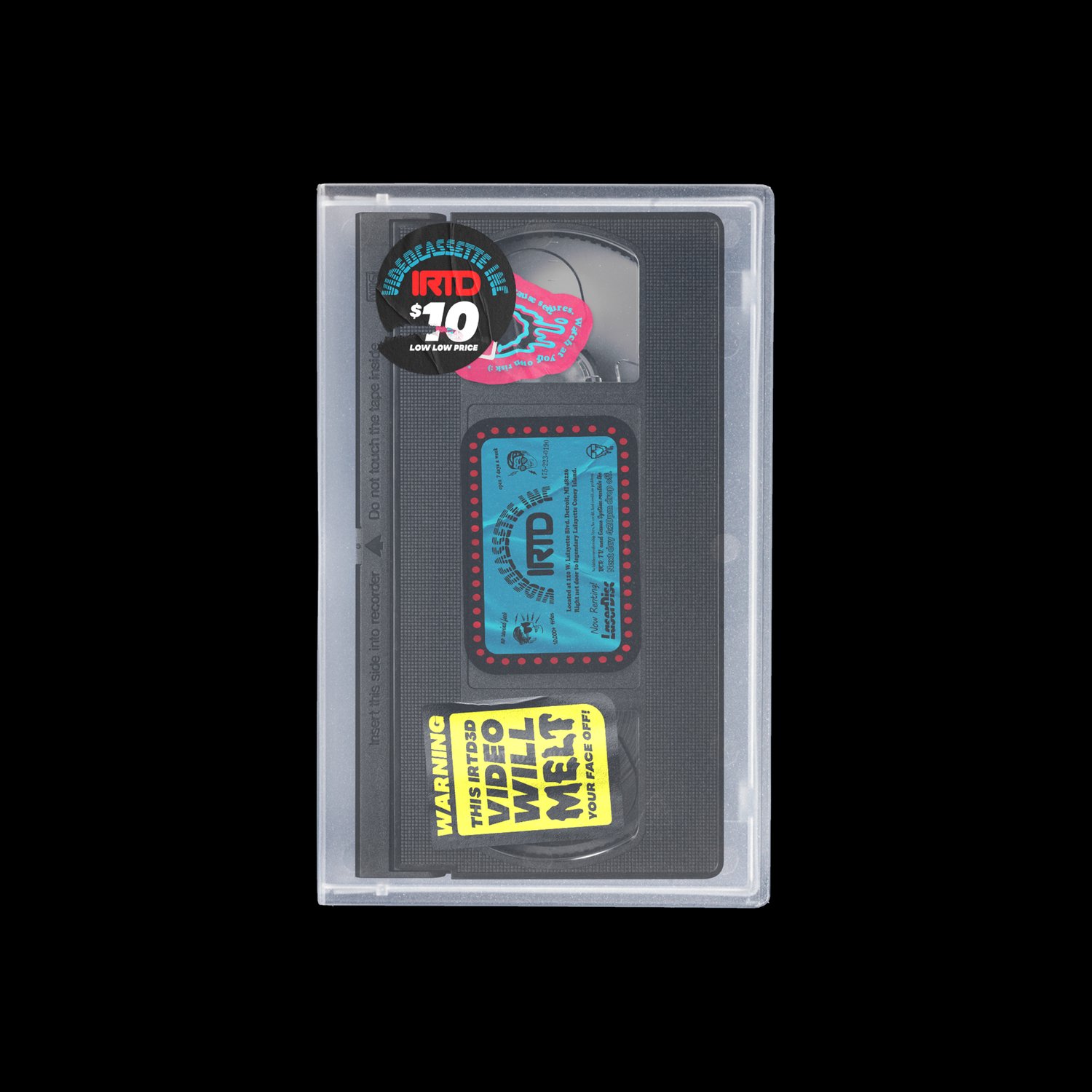 IRTD3D Pre-Viewed VHS
$10.00
Released 9.4.20 exclusively on bandcamp. Available for the first time ever on Kogan's Department Store ®
The Re Release of the long souled out 3rd installment of IRTD3D. Own it today for a discounted price. Pre Viewed version recorded on black and blue vhs with custom sticker packaging and clear rental case.
In the year 2020 two men went looking for America and couldn't find it anywhere. Come see what they did find. This audio/visual journey into Acidsploitation.
Run time of 75 minutes.
Inverted Rolling Thunder Driver is
Steve O on beats
Hull Kogan on visuals
You loved the movie now own the soundtrack!
Purchase the digital version on our bandcamp
https://invertedrollingthunderdriver.bandcamp.com/album/irtd-3d